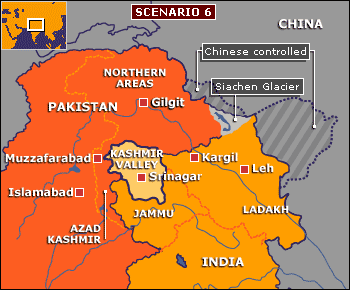 By Raman on September 20, 2010
In my last post I explained how Kashmir is a small area of J&K, holding the whole state and region to ransom. I explained that Kashmir valley is about 6,000 square miles in area. It is indisputable that Muslims are a majority in J&K, but the separatist Muslims are concentrated in a fraction of the […]
Posted in News | Tagged azadi, India, Kashmir | 10 Responses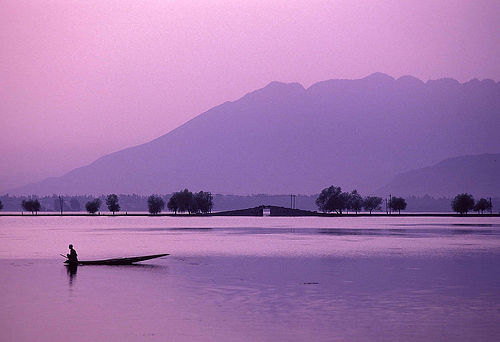 By Raman on September 16, 2010
[हिंदी में पढ़ने के लिए यहाँ क्लिक करें] Headline on CNN about Leh floods: Death toll from Kashmir flooding rises to 112 Correction: Leh is not in Kashmir. There was no flooding in Kashmir. A Vaishno Devi Pilgrim: I just returned from Kashmir. Things are peaceful there. Correction: Jammu is not in Kashmir. There is […]
Posted in Featured Articles, News | Tagged azadi, India, Islam, Kashmir, Pakistan, Separatism | 123 Responses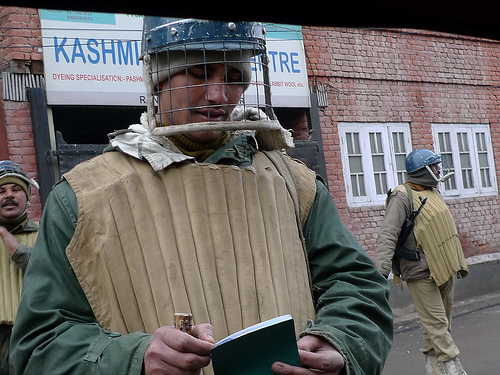 By Raman on July 27, 2010
Even though Kashmir is lost to our community (the Kashmiri Hindu community), it is impossible for people of our generation not to get riled up when the issue of Kashmir comes up. A detailed post on Kashmir has been on my mind for a long time, but numerous resolutions for this blog's upkeep have resulted […]
Posted in News | Tagged azadi, India, Islam, Kashmir, Pakistan, Separatism | 9 Responses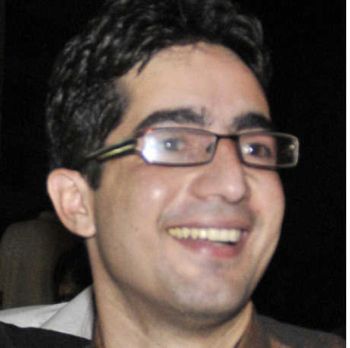 By Raman on May 6, 2010
Got this news from Twitter. @FreeKashmir reported that Dr. Shah Faesal from Kashmir topped the IAS, and was complaining that "the news didn't make it to the Indian media". It would indeed have been surprising and disgusting if Indian media had ignored this, so I immediately googled the topic, and there it was — on […]
Posted in News | Tagged IAS, Kashmir, Shah Faesal | 5 Responses
By Raman on August 7, 2009
While reading the e-paper edition of Greater Kashmir (a daily newspaper published from Srinagar, Kashmir) today, I saw an interesting front page advertizement from Srinagar Municipal Corporation.
Posted in News | Tagged Kashmir, Plastic Bags, Polythene, urdu | 1 Response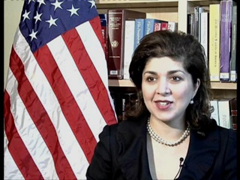 By Raman on June 27, 2009
News! Now US State Department has an office of Special Representative to Muslim Communities (SRMC), and Hillary Clinton has appointed Farah Pandith as its head. So, who is Farah Pandith? According to the State Department press release, Pandith, a Muslim, immigrated to the United States with her parents from Srinagar, India. She has said that […]
Posted in Featured Articles, News | Tagged farah pandith, Kashmir, muslim, srmc, USA | 13 Responses
By Raman on June 20, 2009
"Kashmir" is one of the words I google quite frequently for news and other information, since this refers to my lost motherland. Everytime I google it, one or two links to English rock band Led Zeppelin's song titled Kashmir always appear on the first page. Since I am not a great connoisseur of Western music […]
Posted in Entertainment | Tagged Kashmir, Led Zeppelin | 6 Responses
By Raman on February 12, 2009
Everytime I watch the infomercial about the Snuggie, a "blanket with sleeves", it reminds me of the pheran, which was the basic garment and an essential part of my life growing up in Kashmir (North India). Nobody in Kashmir can live without a pheran, and it must have existed there for centuries, if not millenia. And here in the US, I see several companies claiming the blanket with sleeves was their idea.
Posted in Miscellany | Tagged freedom blanket, Kashmir, kashmiri, pheran, slanket, snuggie | 5 Responses
By Raman on February 21, 2007
Today, an enthusiastic member of my community sent a link to this BBC news item around: Indian Idol creates Kashmir stir. Her accompanying message said, "This is great news!". It made me happy too. Hundreds of Kashmiri kids had lined up for a chance to be the next Indian Idol. They had flocked to the […]
Posted in Entertainment | Tagged India-etc, indian idol, Kashmir | 8 Responses
By Raman on February 20, 2007
Being a Kashmiri is a very important part of my identity, besides being an Indian, a Hindu (of the atheist kind), and a self-styled rationalist. Still, none of the posts so far on my blog has been addressed to the Kashmiri aspect of my identity. I would very much like to keep this blog not […]
Posted in News | Tagged democracy, India-etc, Kashmir | 7 Responses