Browse:
Home
/
Entertainment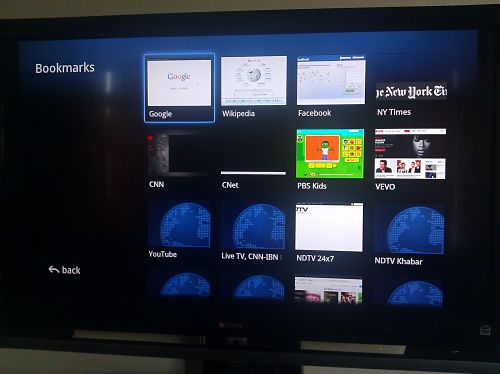 By Raman on December 11, 2011
Last Wednesday (7-Dec-11), Google TV announced on its blog that "all units of the Logitech Revue™ will begin to receive an over-the-air (OTA) update of the new Google TV software". This update was much awaited and several weeks later than the update was announced for the other Google TV device – the Sony. Anyway, my […]
Posted in Entertainment, Featured Articles, Technology | Tagged 3.1, Google, Google TV 3.1, Logitech, Revue, TV | 8 Responses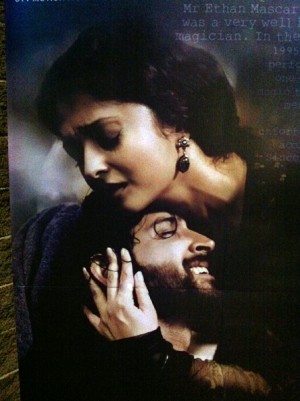 By Raman on March 15, 2011
Sanjay Leela Bhansali's Guzaarish is on Netflix, and I just watched it. I felt better having watched it at home because in a theatre I would have walked out feeling cheated. The movie does have its plus points and I will come to them, but one big plus was that it was mercifully less than […]
Posted in Entertainment | Tagged Bollywood, guzaarish | 6 Responses
By Raman on July 31, 2009
According to this People magazine story updated a few hours ago, Jaime Pressly (best known as Joy on the NBC sitcom My Name Is Earl (she won an Emmy for it) has got engaged to Simran Singh, an entertainment lawyer. The name Simran Singh seems to be of Indian origin (Sikh or Hindu), but at […]
Posted in Entertainment | Tagged engaged, entertainment, indian, jaimy pressly, simran singh | 10 Responses
By Raman on June 20, 2009
"Kashmir" is one of the words I google quite frequently for news and other information, since this refers to my lost motherland. Everytime I google it, one or two links to English rock band Led Zeppelin's song titled Kashmir always appear on the first page. Since I am not a great connoisseur of Western music […]
Posted in Entertainment | Tagged Kashmir, Led Zeppelin | 6 Responses
By Raman on May 27, 2009
Caught this excellent story on NPR's All Things Considered today. So, there is this group of Bob Dylan fans in Shillong who make have been making a point to celebrate Bob Dylan's birthday every year for the last 37 years. Read and listen to the story here, and get the audio here. This was my […]
Posted in Entertainment | Tagged Bob Dylan, NPR, Shillong
By Raman on March 18, 2009
Anoop Desai was great this week. My skeptical attitude in last week's post about Anoop Desai's re-entry into American Idol has proven wrong. He got mauled by the judges last week, but survived in audience voting. This week, he was back with a bang. This was country music week, and his song was liked well […]
Posted in Entertainment | Tagged american idol, anoop desai, Indian-in-US
By Raman on March 10, 2009
I have not been watching American Idol regularly, but seeing desi kid Anoop Desai on the show had sparked some interest in me. Then in last week's episode, I turned the TV off when he was not one of the top twelve chosen. Turns out, moments later the judges had decided to make it a […]
Posted in Entertainment | Tagged american idol, anoop desai, Indian-in-US | 3 Responses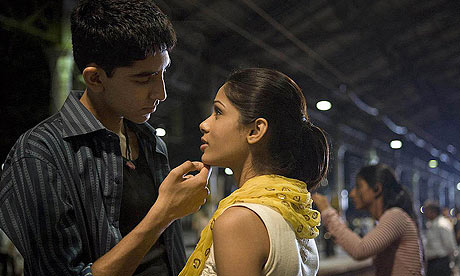 By Raman on February 23, 2009
Congratulations to the team of Slumdog Millionaire for winning eight Academy Awards. Well, with all the hype that was built leading up to the Oscars, I think everyone expected it. Good job, but I don't understand why Anil Kapoor is jumping up and down. Yesterday, he was calling it an Indian movie, becaue it was about the Indian people and had Indian people in it.
Posted in Entertainment | Tagged Anil Kapoor, Bollywood, Hollywood, Oscar, Slumdog Millionaire | 5 Responses
By Raman on February 21, 2007
Today, an enthusiastic member of my community sent a link to this BBC news item around: Indian Idol creates Kashmir stir. Her accompanying message said, "This is great news!". It made me happy too. Hundreds of Kashmiri kids had lined up for a chance to be the next Indian Idol. They had flocked to the […]
Posted in Entertainment | Tagged India-etc, indian idol, Kashmir | 8 Responses
By Raman on February 1, 2007
Listening to Sanjay Patel's interview on NPR's The World last week was a pleasant experience. Sanjay seems to be one hell of a creative person. He works on cartoon characters for Pixar. Having worked on hit animation films like "Monsters, Inc.", "Toy Story 2", "A Bug's Life", he has now written a book of illustrations […]
Posted in Entertainment | Tagged disney, hindu, Indian-in-US, sanjay patel