Browse:
Home
/
Miscellany
By Raman on July 30, 2009
According to this report on abcnews.com, the government is apparently suspending the "cash for clunkers" program, started by the federal government to give incentives worth upto $4500 to people trading in their old, low fuel efficiency cars (also called "gas-guzzlers") for new high fuel efficiency cars. This incentive has resulted in sales of thousands of […]
Posted in Miscellany, News | Tagged cars.gov, cash for clunkers, clunkers, old cars, suspended
By Raman on July 27, 2009
The Princeton Review (TPR), one of the top test preparation institutes in the US has released its much awaited "Best 371 Colleges" book, containing rankings of top US universities based on a wide range of factors. According to TPR's website, the rankings have been prepared based on a survey of "over 122,000 students and .. […]
Posted in Miscellany | Tagged 371, best colleges, college rankings, party schools, princeton review
By Raman on July 24, 2009
This video has gone viral over the internet. At the time of writing this post, the video (embedded below) has been watched almost 2.3 million times and has got 16,618 comments in five days of its existence. Take a look.
Posted in Miscellany | Tagged wedding entrance dance, youtube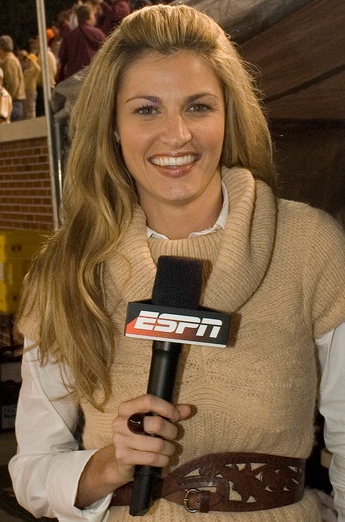 By Raman on July 22, 2009
I can't believe "Erin Andrews Video Peep" is still on the top of Google Trends in the US. Its hotness is still "volcanic" on Google-Trends hotness range. It has been moving up and down between first and fourth positions over last three days, and I think it is disgusting. How can so many people be […]
Posted in Miscellany | Tagged Erin Andrews, nypost, Peep, Video
By Raman on July 21, 2009
Today's solar eclipse won't be visible in North America, because it is night here at the time of the solar eclipse. I have been watching solar eclipse live from India on NDTV. NDTV also streams online. Click here to watch.
Posted in Miscellany | Tagged 2009, live, solar eclipse
By Raman on July 19, 2009
Erin Andrews Peep Hole Video is on top on Google's hot trends today, and I didn't even know who Erin Andrews was. Well, that is what you get for being sports TV ignorant in America. Turns out Erin Andrews, according to Wikipedia, is a popular American sportscaster. In 2007 and 2008, she has been voted […]
Posted in Miscellany | Tagged Erin Andrews, Peep Hole, Video
By Raman on June 6, 2009
Jimmy Kimmel, the late night comedian, apparently has this annual routine where he invites the year's spelling bee winner to his show and goes head to head with them in a weird spelling test. Although he has been apparently winning for last few years, this year Kavya Shivashankar beat him hands down. Watch this video. […]
Posted in Miscellany | Tagged Indian-in-US, Jimmy Kimmel, Kavya Shivashankar, Spelling Bee
By Raman on May 28, 2009
A bunch of thirteen year old kids of Indian origin ruled the roost at the Scripps National Spelling Bee tonight. Out of 11 finalists, more than half (Ramya Auroprem, Aishwarya Pastapur, Sidharth Chand, Neetu Chandak, Anamika Veeramani, Tussah Heera, and Kavya Shivashankar) had Indian names. That is an astounding 7 out of 11. In each […]
Posted in Miscellany | Tagged Indian-in-US, Kavya Shivashankar, Spelling Bee
By Raman on February 19, 2009
Update 7/21/2015: Due to shortage of time, I am unable to devote time to replying to comments on this blog post. Sorry, the comment box is now closed. British soccer star David Beckham has his wife Victoria's name tattooed on his forearm. But it is spelt wrongly. I am not sure if the error is […]
Posted in Featured Articles, Miscellany | Tagged david beckham, hindi, tattoo | 4,883 Responses