A year and a half ago, I wrote about the existence of savitabhabhi.com, an Indian pornographic comic strip, touted justifiably as the first such. Subsequently, the site was apparently blocked in India and many in the online media mourned Savita Bhabhi's "death". This blogger believed all along that in accordance with her karma, Savita Bhabhi will be reincarnated. And now, she has been reincarnated in her new avatar on kirtu.com. Enter savitabhabhi.com on your web browser and you will be directed to kirtu.com, which is a subscription based site now. According to the site's subscription page,
From February 2010, Kirtu.com will no longer be a completely free site. All new episodes of Savita Bhabhi will be available only to members.
. Membership is $14.95 a month, with a teaser trial price of $7.50 for the first month. There are also some free episodes available for people needing to have a sneak peek.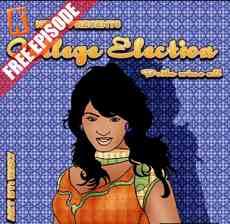 The site also promises to keep the details of your expenditure private by not revealing what you paid for on your credit card statement. It is still not clear what the site's arrangement with Indian surfers is. On the subscription page, it says, "The cost in Indian rupees for Kirtu membership is approximately 460 Indian Rupees ($10).", but no details about payment arrangement is given. I am sure those details are provided to prospective subscribers by email.
Kirtu has definitely not inherited the top notch web rankings of its prior birth. Its worldwide Alexa ranking is in five digits, as opposed to Savita Bhabhi's 3 digit ranking at its peak. In India its ranking is 873 as of writing this, compared with 57 of savitabhabhi.com in March 2009. Moral of the story, "who likes to pay when things are available for free". Here's a description of the site's rankings from alexa.com:
Kirtu.com has a three-month global Alexa traffic rank of 11,518. Visitors to this site spend approximately five minutes per visit to the site and 31 seconds per pageview. Compared with all internet users, its users are disproportionately male, and they tend to be low-income, childless users aged under 25 and over 65 who have postgraduate educations. Approximately 21% of visits to the site consist of only one pageview (i.e., are bounces), and we estimate that 88% of visitors to Kirtu.com come from India, where it has attained a traffic rank of 873.
—
Related posts: Savita Bhabhi
Comments
comments