Archives by date
You are browsing the site archives by date.
By Raman on July 31, 2009
According to this People magazine story updated a few hours ago, Jaime Pressly (best known as Joy on the NBC sitcom My Name Is Earl (she won an Emmy for it) has got engaged to Simran Singh, an entertainment lawyer. The name Simran Singh seems to be of Indian origin (Sikh or Hindu), but at […]
Posted in Entertainment | Tagged engaged, entertainment, indian, jaimy pressly, simran singh | 10 Responses
By Raman on July 31, 2009
Charlie Foxtrot is not the name of a person (actually it may well be), but my "word of the day" today. Charlie Foxtrot, according to Wiktionary.com is a noun of military origin, meaning: clusterfuck, as expressed in the NATO phonetic alphabet. [Usage] That project has become a huge Charlie Foxtrot; who's in charge over there?"
Posted in Miscellany | Tagged Charlie Foxtrot | 1 Response
By Raman on July 31, 2009
Space Shuttle Endeavour landed successfully this morning at NASAs Kennedy Space Center in Florida at 10:48 am Eastern. Watch out for the post-landing news conference set for approximately 1 pm Eastern. It will be broadcast live on NASA Television. There will be a crews news conference later in the day. According to the information on […]
Posted in News | Tagged Endeavour, landing, NASA, Space Shuttle
By Raman on July 27, 2009
The Princeton Review (TPR), one of the top test preparation institutes in the US has released its much awaited "Best 371 Colleges" book, containing rankings of top US universities based on a wide range of factors. According to TPR's website, the rankings have been prepared based on a survey of "over 122,000 students and .. […]
Posted in Miscellany | Tagged 371, best colleges, college rankings, party schools, princeton review
By Raman on July 24, 2009
This video has gone viral over the internet. At the time of writing this post, the video (embedded below) has been watched almost 2.3 million times and has got 16,618 comments in five days of its existence. Take a look.
Posted in Miscellany | Tagged wedding entrance dance, youtube
By Raman on July 23, 2009
This post, along with all other posts belonging to computer and internet related content, have been moved to my new blog CompuSutra. Click below to read this post at the new location: Gmail Experts, Submit Your Video to Google
Posted in Technology | Tagged gmail, Video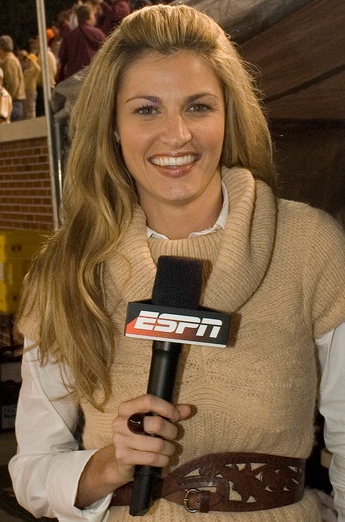 By Raman on July 22, 2009
I can't believe "Erin Andrews Video Peep" is still on the top of Google Trends in the US. Its hotness is still "volcanic" on Google-Trends hotness range. It has been moving up and down between first and fourth positions over last three days, and I think it is disgusting. How can so many people be […]
Posted in Miscellany | Tagged Erin Andrews, nypost, Peep, Video
By Raman on July 21, 2009
Today's solar eclipse won't be visible in North America, because it is night here at the time of the solar eclipse. I have been watching solar eclipse live from India on NDTV. NDTV also streams online. Click here to watch.
Posted in Miscellany | Tagged 2009, live, solar eclipse
By Raman on July 21, 2009
According to this interview published in Pastemagazine.com, Emma Watson, the popular heroine of the Harry Potter series of movies says she is headed to Brown University this fall. From one "hallowed" school to another, Emma claims she has excellent grades and has already been "provisionally accepted" to this Ivy League University where she will be […]
Posted in News | Tagged Brown University, Emma Watson, Ivy League