Archives by date
You are browsing the site archives by date.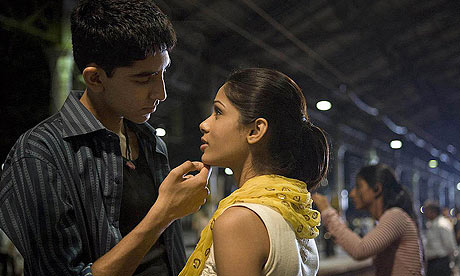 By Raman on February 23, 2009
Congratulations to the team of Slumdog Millionaire for winning eight Academy Awards. Well, with all the hype that was built leading up to the Oscars, I think everyone expected it. Good job, but I don't understand why Anil Kapoor is jumping up and down. Yesterday, he was calling it an Indian movie, becaue it was about the Indian people and had Indian people in it.
Posted in Entertainment | Tagged Anil Kapoor, Bollywood, Hollywood, Oscar, Slumdog Millionaire | 5 Responses
By Raman on February 19, 2009
Update 7/21/2015: Due to shortage of time, I am unable to devote time to replying to comments on this blog post. Sorry, the comment box is now closed. British soccer star David Beckham has his wife Victoria's name tattooed on his forearm. But it is spelt wrongly. I am not sure if the error is […]
Posted in Featured Articles, Miscellany | Tagged david beckham, hindi, tattoo | 4,883 Responses
By Raman on February 12, 2009
Everytime I watch the infomercial about the Snuggie, a "blanket with sleeves", it reminds me of the pheran, which was the basic garment and an essential part of my life growing up in Kashmir (North India). Nobody in Kashmir can live without a pheran, and it must have existed there for centuries, if not millenia. And here in the US, I see several companies claiming the blanket with sleeves was their idea.
Posted in Miscellany | Tagged freedom blanket, Kashmir, kashmiri, pheran, slanket, snuggie | 5 Responses