Archives by date
You are browsing the site archives by date.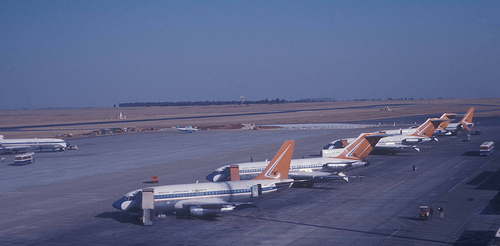 By Raman on November 5, 2009
As I was shopping online for airfares from Washington area to Delhi on Oct-2, I came across this incredible price of $569 return fare on British Airways (via Travelocity). Normally any price below a thousand bucks is considered a deal. So, as I was drooling over that price (the site said only 3 seats were […]
Posted in Miscellany | Tagged heathrow, london, transit visa, uk | 1 Response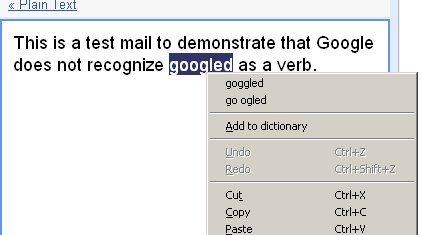 By Raman on October 27, 2009
It has been several years since the verb "to google" was added to the English dictionary. According to Wikipedia, It was officially added to the Oxford English Dictionary on June 15, 2006, and to the eleventh edition of the Merriam-Webster Collegiate Dictionary in July 2006. However, Gmail's own spellchecker shows the word "googled" as a […]
Posted in Miscellany | Tagged gmail, Google, Googled | 4 Responses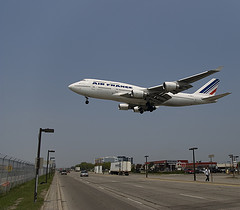 By Raman on October 27, 2009
Past one week has been kind of a roller coaster ride for me. It started with a travel plan and ended with no travel at all, with a number of lessons learned along the way. News of a family member's death in India came on last Friday night. Within minutes I was online looking for […]
Posted in Miscellany | Tagged air ticket, air travel, continental, itinerary, newark
By Raman on August 7, 2009
While reading the e-paper edition of Greater Kashmir (a daily newspaper published from Srinagar, Kashmir) today, I saw an interesting front page advertizement from Srinagar Municipal Corporation.
Posted in News | Tagged Kashmir, Plastic Bags, Polythene, urdu | 1 Response
By Raman on August 4, 2009
This story is still unfolding. Looks like another armed maniac has struck and killed a number of people. According to this news item in New York Post, at least 4 people have been killed by a man in Bridgeville, Pennsylvania (outside Pittsburgh) in an LA Fitness Center. The man reportedly entered a busy gym carrying […]
Posted in News | Tagged kdka, la fitness bridgeville pa, la fitness shooting, pittsburgh tribune, wpxi
By Raman on July 31, 2009
According to this People magazine story updated a few hours ago, Jaime Pressly (best known as Joy on the NBC sitcom My Name Is Earl (she won an Emmy for it) has got engaged to Simran Singh, an entertainment lawyer. The name Simran Singh seems to be of Indian origin (Sikh or Hindu), but at […]
Posted in Entertainment | Tagged engaged, entertainment, indian, jaimy pressly, simran singh | 10 Responses
By Raman on July 31, 2009
Charlie Foxtrot is not the name of a person (actually it may well be), but my "word of the day" today. Charlie Foxtrot, according to Wiktionary.com is a noun of military origin, meaning: clusterfuck, as expressed in the NATO phonetic alphabet. [Usage] That project has become a huge Charlie Foxtrot; who's in charge over there?"
Posted in Miscellany | Tagged Charlie Foxtrot | 1 Response
By Raman on July 31, 2009
Space Shuttle Endeavour landed successfully this morning at NASAs Kennedy Space Center in Florida at 10:48 am Eastern. Watch out for the post-landing news conference set for approximately 1 pm Eastern. It will be broadcast live on NASA Television. There will be a crews news conference later in the day. According to the information on […]
Posted in News | Tagged Endeavour, landing, NASA, Space Shuttle
By Raman on July 27, 2009
The Princeton Review (TPR), one of the top test preparation institutes in the US has released its much awaited "Best 371 Colleges" book, containing rankings of top US universities based on a wide range of factors. According to TPR's website, the rankings have been prepared based on a survey of "over 122,000 students and .. […]
Posted in Miscellany | Tagged 371, best colleges, college rankings, party schools, princeton review